Ozma lives!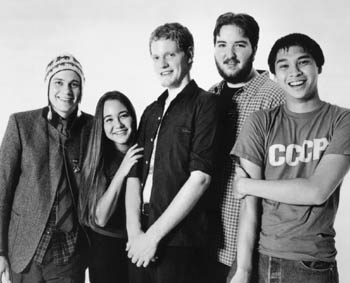 This is totally old news, but I have a terrible headache and I'm tired. As you probably know,
Ozma
recently decided to get back together (without their drummer guy) and get down to the business of getting down once again. This was wonderful news after everything the members were doing post-Ozma was sucking. Here's one of my favorite Ozma tracks off of their last album.
Ozma -
Wake Up
I'll possibly be posting some Daniel Brummel (Ozma bassist) and the Contraband stuff in the next week or two. Whoohoo!